Here is what our family and friends received in the mail this year.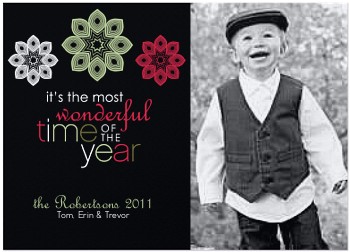 Retro Kaleidoscope Christmas Card

The back of it had a small family picture and said, "Santa isn't the only one with a round belly this year. Trevor's brother is due in March."
I am beyond thrilled with the cards and have gotten countless compliments. I cant believe there will be two little boys on our card next year!!
Merry Christmas, to all of our blog readers. Your constant support and friendship means the world to me!